Max Purcell, the mysterious Australian tennis player, continues to make headlines with his impressive performance in the subcontinental heat and diverse playing conditions. After winning the 2022 Wimbledon doubles title, Purcell secured his third consecutive Challenger title at the $130,000 PMR Open, defeating Italian player Luca Nardi 6-3, 6-2.
Purcell's success is a testament to his mental strength and resilience. While other players struggled with the weather, Purcell thrived and showed no signs of exhaustion even after three weeks of intense competition. Despite falling ill upon arriving in Chennai two weeks ago, Purcell remained focused and determined to win every single point.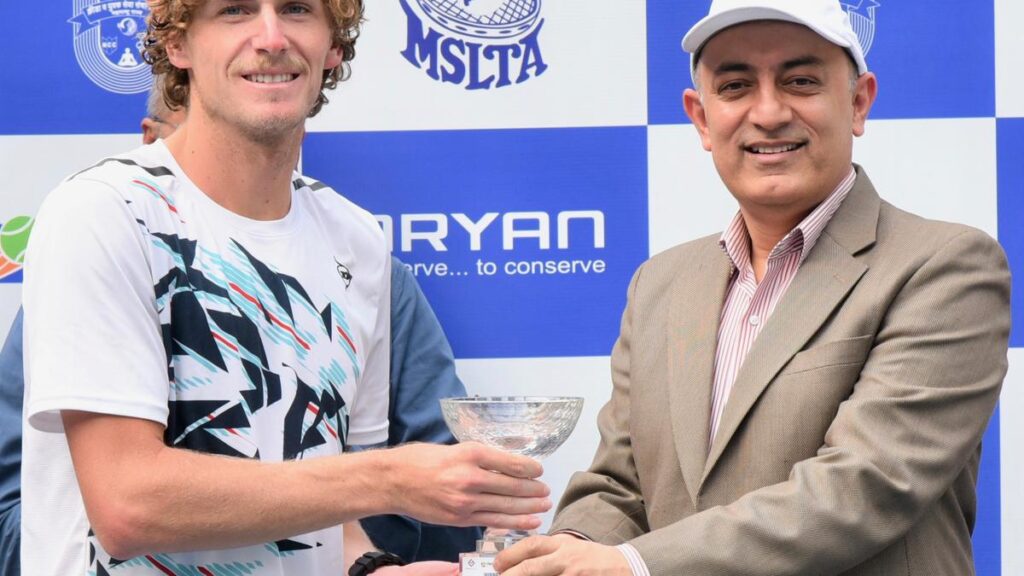 His recent victories have earned him 300 ranking points and will push him up to 95 on the ATP charts. This has led him to part ways with his doubles partner, Matthew Ebden, as Purcell is intent on pursuing a career in singles at the age of 24.
Nardi, a rising star in the tennis world, showcased his potential throughout the tournament. However, Purcell proved to be on a different level from the start. The opening game, which lasted over 17 minutes and resulted in Nardi getting broken, set the tone for the entire match. Purcell aimed to make it a physically demanding contest to demonstrate his dominance.
Despite Nardi's efforts to make a comeback with stunning winners, the gap in skill level between the two players was evident. Purcell controlled the game with percentage tennis, while Nardi took risks to try and gain an advantage.
After winning the first set in 43 minutes, Purcell played in cruise mode. Although Nardi saved several breakpoints in the second set, he couldn't handle the pressure and eventually lost.
Even when faced with a slight hint of trouble in the eighth game of the second set, Purcell quickly turned the situation around with two powerful serves.
Max Purcell's consistent success and enigmatic personality continue to captivate tennis enthusiasts. With his recent achievements, he has firmly established himself as a player to watch out for in the future.