Karman Kaur gave Hyderabad Strikers a powerful start in the final of the Tennis Premier League, defeating Sowjanya Bavisetti of Mumbai Leon Army 15-5 in the women's singles. This set the stage for her team's dominant 49-31 victory on Sunday.
Bavisetti, who had played a tough semi-final against Pune Jaguars, found herself unable to recover in time for the final. She struggled against Karman's strong serves and hard-hitting shots, allowing her opponent to gain a significant lead early on in the match.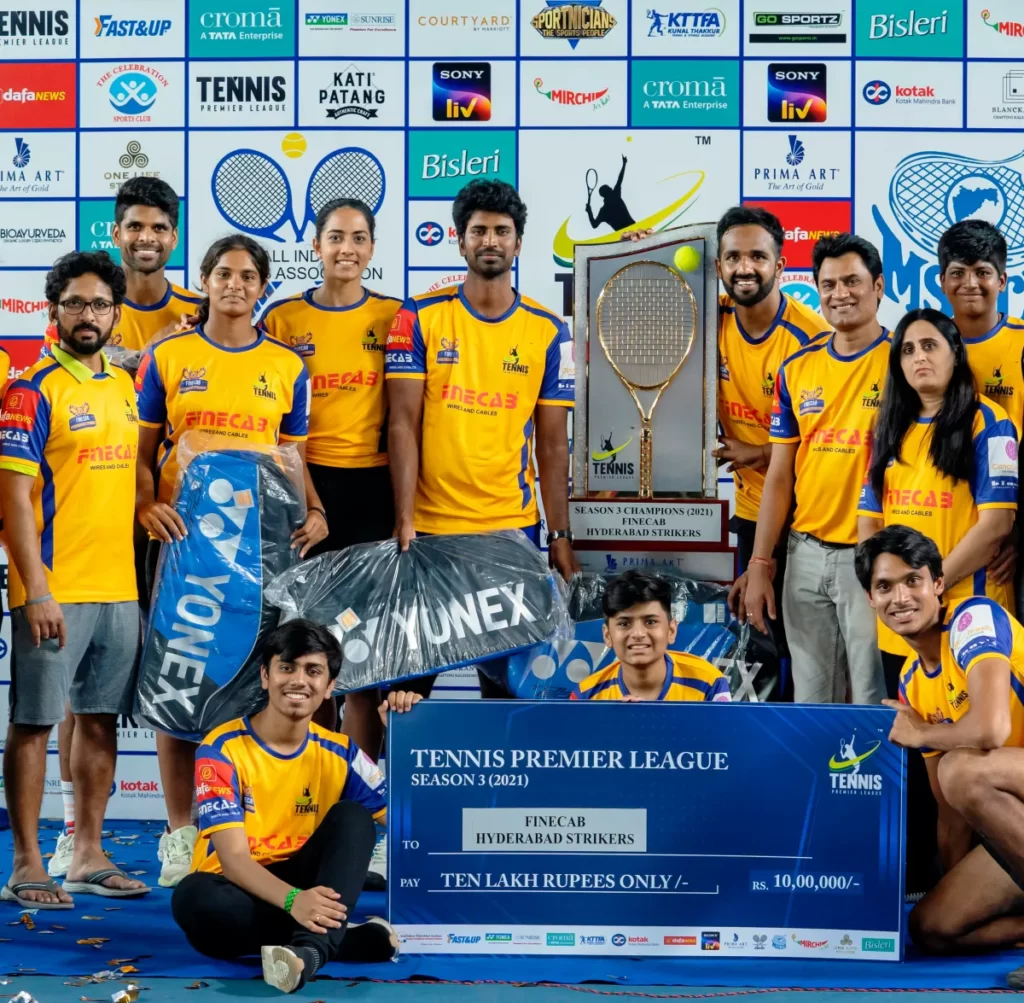 The same pattern emerged in the men's singles, as Ramkumar fell short against Arjun Kadhe, losing 8-12. This added to the 14-point deficit faced by Mumbai Leon Army after the first two matches, making it difficult for them to mount a comeback.
Even though Niki Poonacha and Sowjanya fought hard in the mixed doubles, they were defeated 9-11. The men's doubles match followed a similar pattern, with Ramkumar and Niki losing 9-11 to Vishnu and Arjun.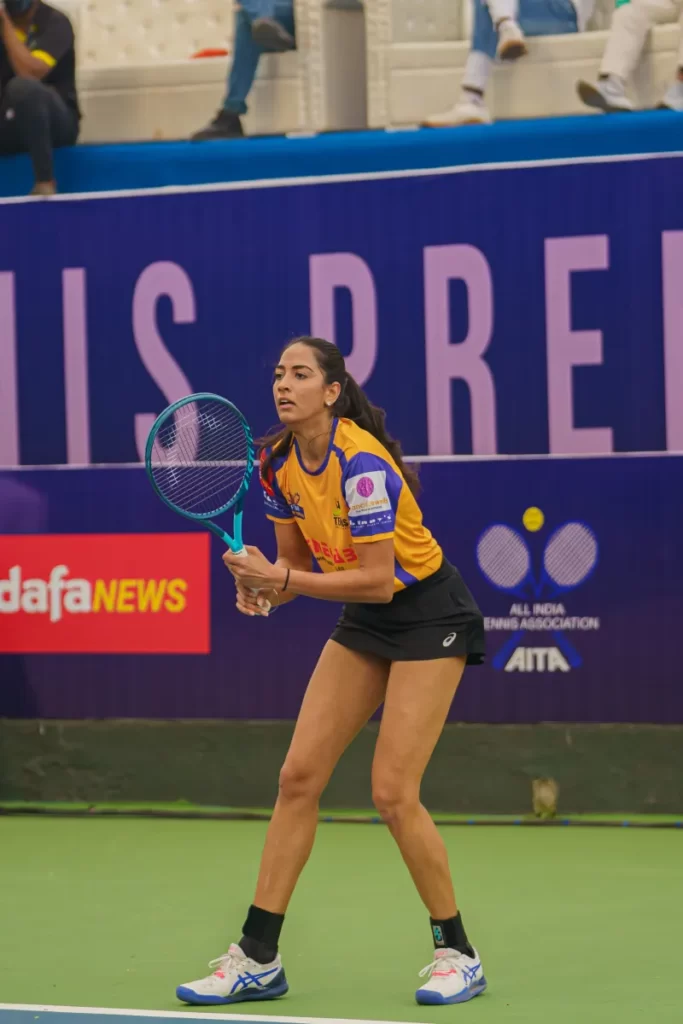 In the end, Hyderabad Strikers emerged triumphant with a convincing victory of 49-31 over Mumbai Leon Army in the final. The final results were as follows: Karman Kaur beat Sowjanya Bavisetti 15-5, Arjun Kadhe beat Ramkumar 12-8, Vishnu Vardhan and Karman beat Niki Poonacha and Sowjanya 11-9, and Vishnu and Arjun defeated Ramkumar and Niki 11-9.