Four-time Olympian Elena Timina and former German women's team head coach Jorg Bitzigeio have been announced as the headliners of the coaching team for the upcoming season of Ultimate Table Tennis (UTT). The franchise-based league is making a comeback after a three-year hiatus, with season 4 set to take place from July 13 to 30 at the Balewadi Sports Complex in Pune.
Each team in the league will have one international coach and one Indian coach. A coach draft is expected to take place early next month. Elena Timina, who was part of the victorious Russian team in the 1994 World Cup, is a well-known figure in the international table tennis circuit. She previously coached the Netherlands national women's team from 2012 to 2017, leading them to two gold and one silver medal in the 2015 European Games. Timina has also worked with Shaze Challengers and RPSG Mavericks, guiding the former to the runner-up position in the inaugural UTT edition.
Jorg Bitzigeio, who represented Germany at various levels, also has an impressive coaching career. He led the German women's team to a bronze medal at the 2010 World Team Championships and has helped the US national team win 47 medals in the Pan American Games since 2017.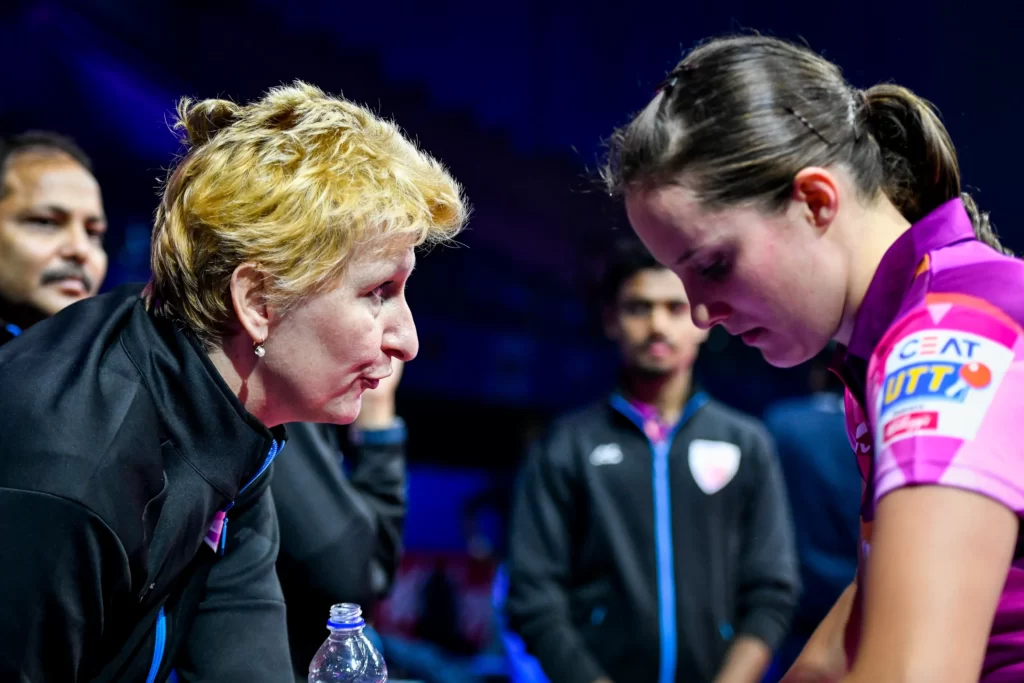 Joining Timina and Bitzigeio as foreign coaches in Season 4 are Francisco Santos, Slobodan Grujic, Vesna Ojstersek, and Zoltan Batorfi. Santos coached the Portugal men's team to victory in the European Games in 2015. Grujic was the coach of the Serbian men's national team from 2009 to 2011, while Batorfi and Ojstersek have worked as coaches with the national women's teams of Hungary and Slovenia respectively.
The Indian coaching team includes A Muralidhara Rao, Anshul Garg, N Ravichandran, Parag Agrawal, Sachin Shetty, and Somnath Ghosh. Rao has coached top Indian paddlers such as Achanta Sharath Kamal and K Shamini since their early playing days. Ravichandran and Shetty have contributed to India's success in international competitions as coaches of the senior national team. Garg and Agrawal have played crucial roles with India's junior national teams, and Ghosh is the coach of current national champion Sreeja Akula.